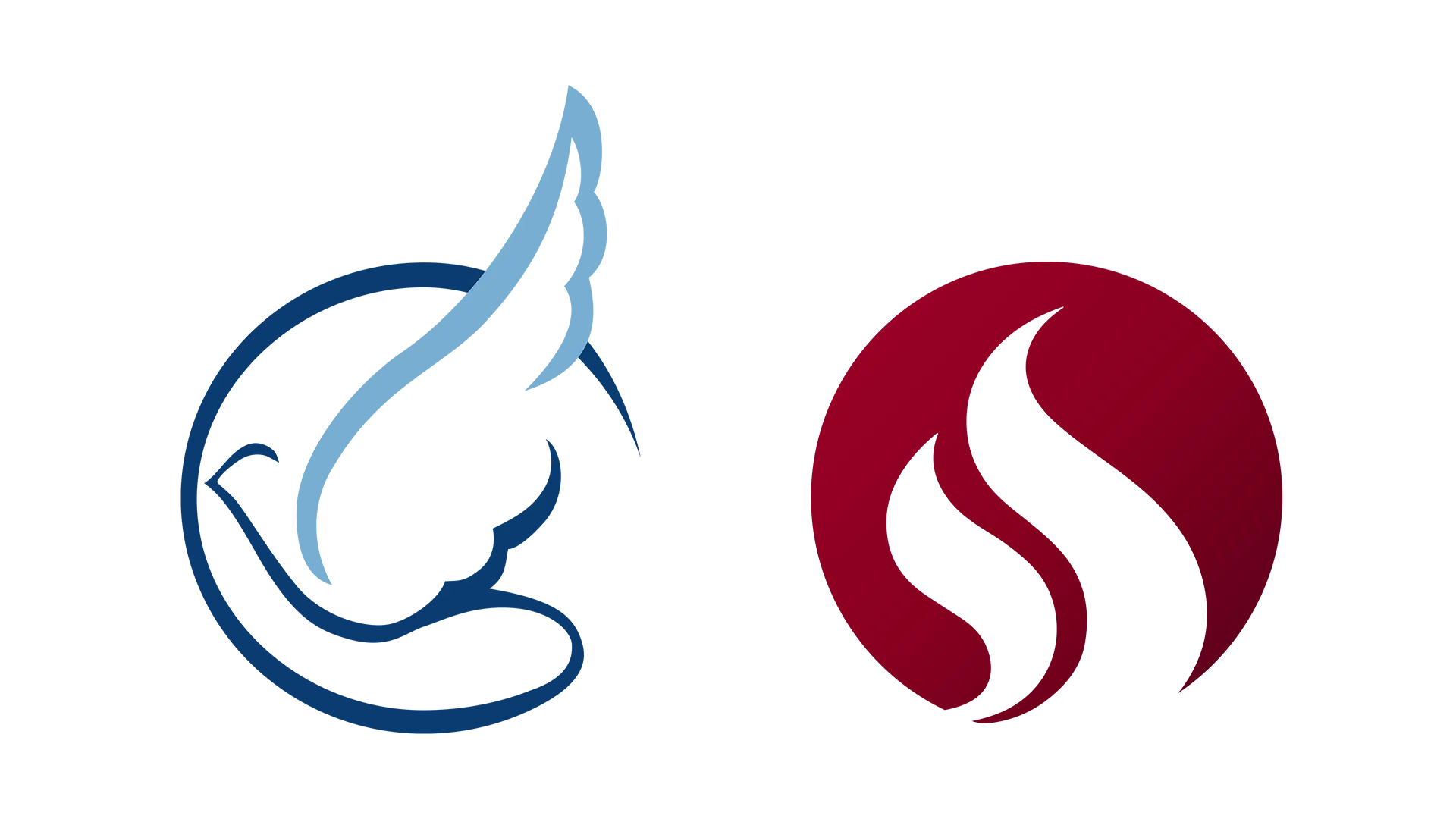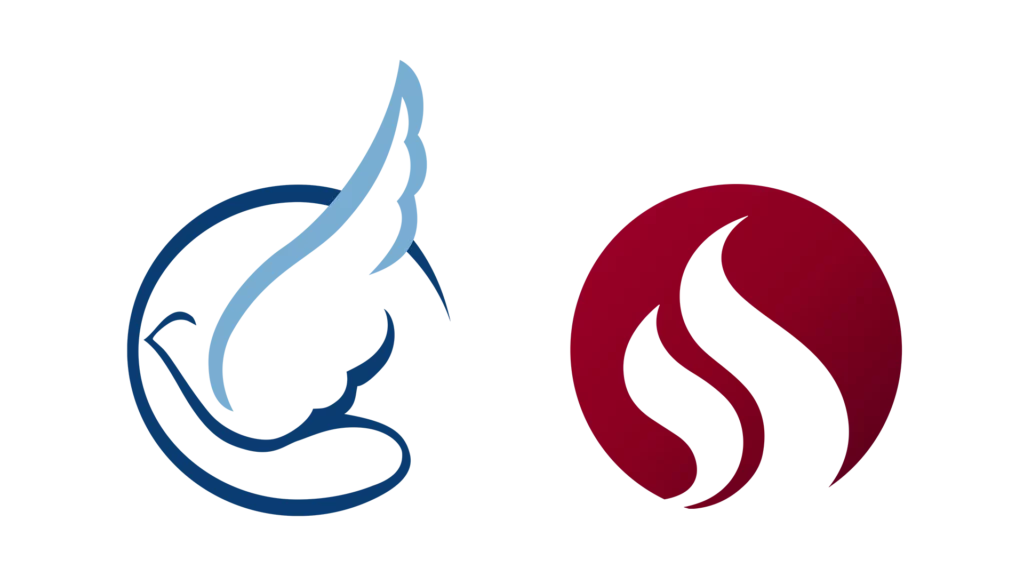 Andrew's Encounter
with God
Andrew Wommack was born again at eight years old. Growing up he believed that he could develop a relationship with the Lord through his own righteousness.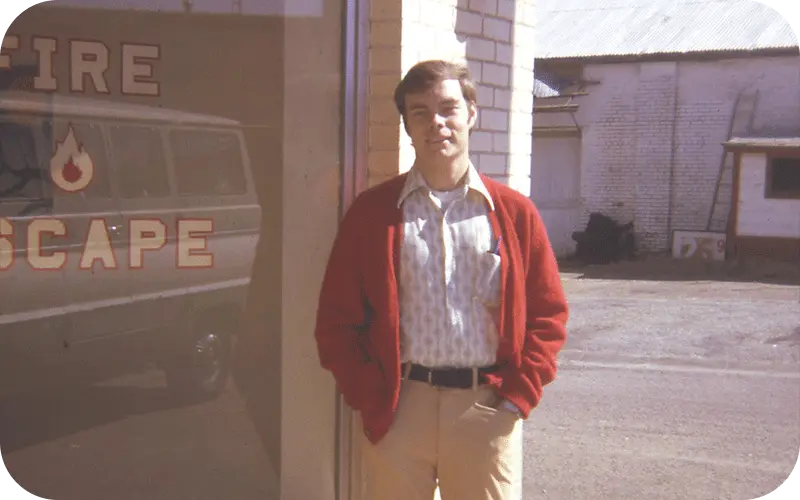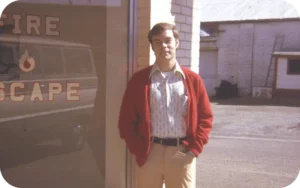 On March 23rd, 1968 everything changed. Andrew realized that he had fallen into self-righteousness, much like the Pharisees whom Jesus rebuked. Expecting to be rebuked as well, Andrew was surprised to feel God's love flooding his heart instead. This encounter forever changed the way he saw his Heavenly Father.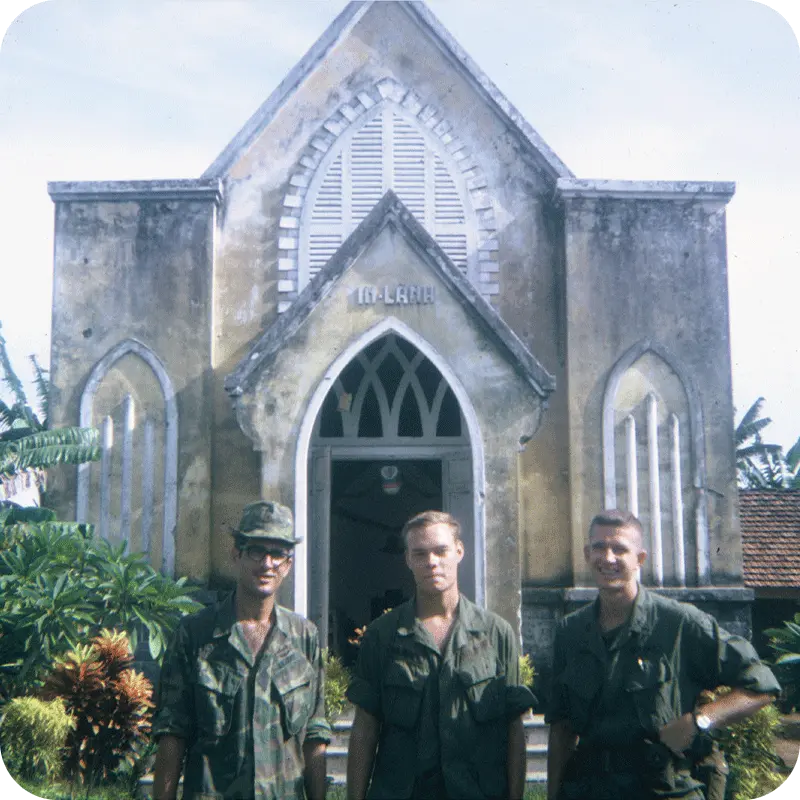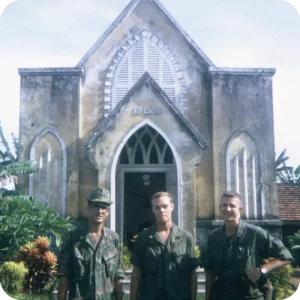 Shortly after this experience he was drafted into the Army and sent to Vietnam. Despite the difficult and dangerous environment, God used that time to ground Andrew in His Word. Andrew returned to America even closer with the Lord and more motivated to share God's true nature with others.
Wedding
Andrew and Jamie were married and began to lead Bible studies together.  Over the next six years, they pastored three small churches.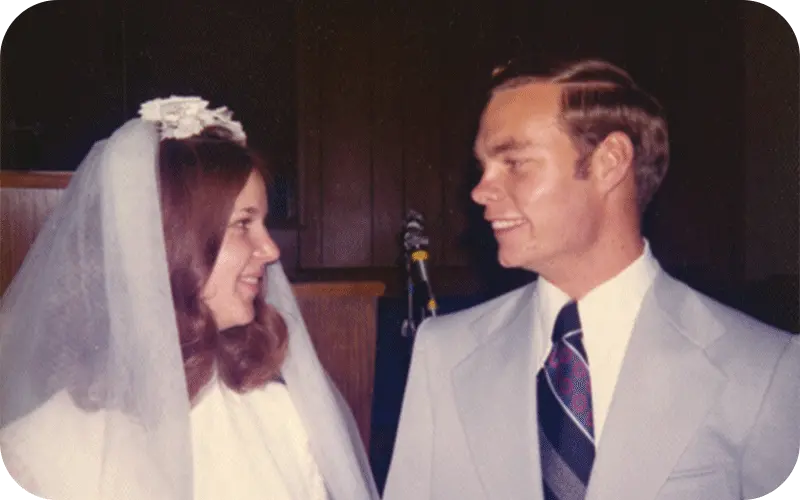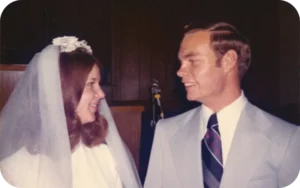 Radio Program
Andrew broadcast his first Gospel Truth radio program in Childress, Texas.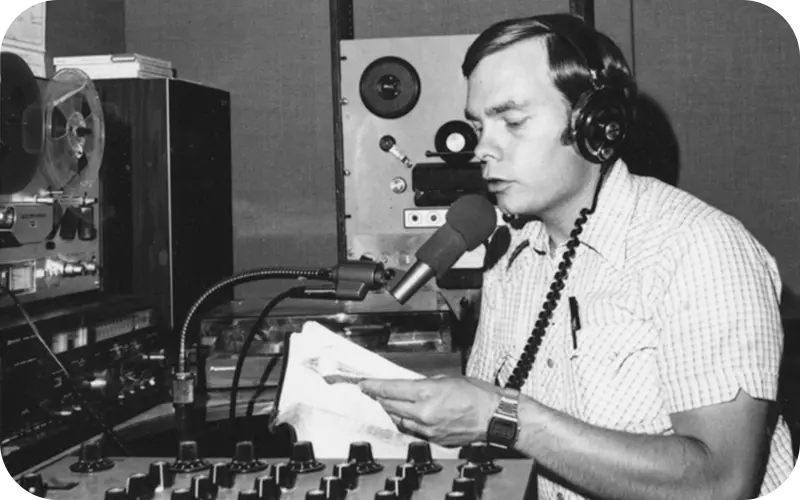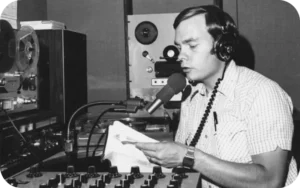 Ministry Grows
Andrew and Jamie moved their ministry to the Colorado Springs area. Their vision became even clearer: to teach the truth of the Gospel to the body of Christ throughout the United States and the world, emphasizing God's unconditional love and the balance between grace and faith.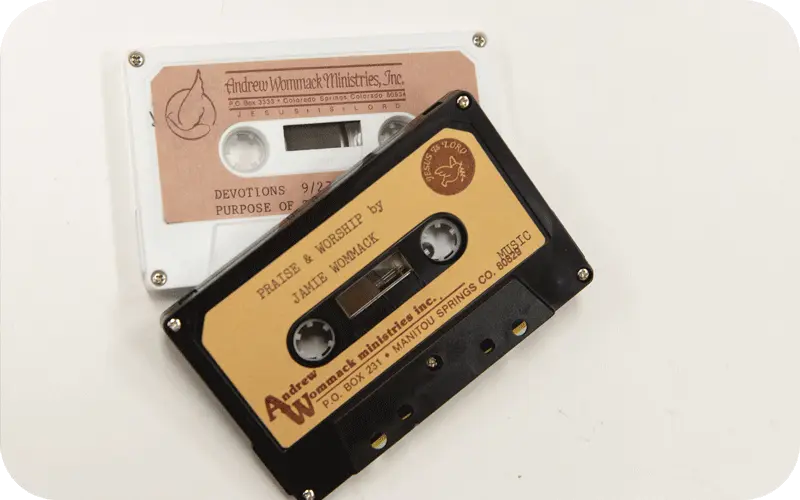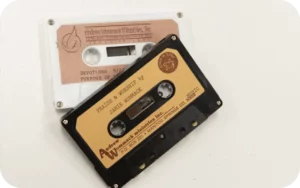 They had begun to fulfill that vision by traveling to speaking engagements, producing radio broadcasts, and distributing audio cassette tapes, which were provided at no cost to those who could not afford them.
Manitou Springs
The Ministry moved to Manitou Springs, Colorado. A businessman gifted them a  3,000 square foot building. Andrew began holding meetings around the country, and the Gospel Truth radio program expanded to over 100 stations.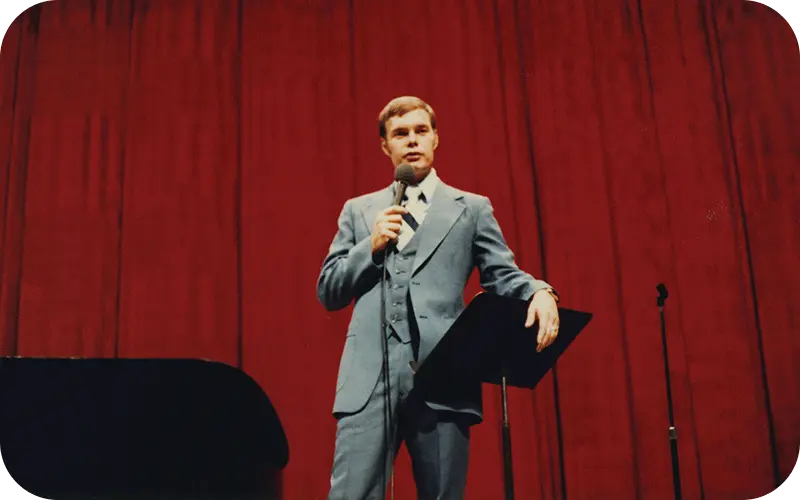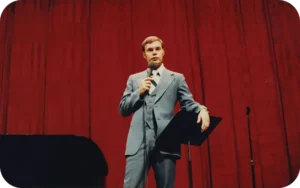 Colorado Springs
The facility at Manitou Springs had become too small. A 13,000 square foot building was purchased on Robinson Street in Colorado Springs.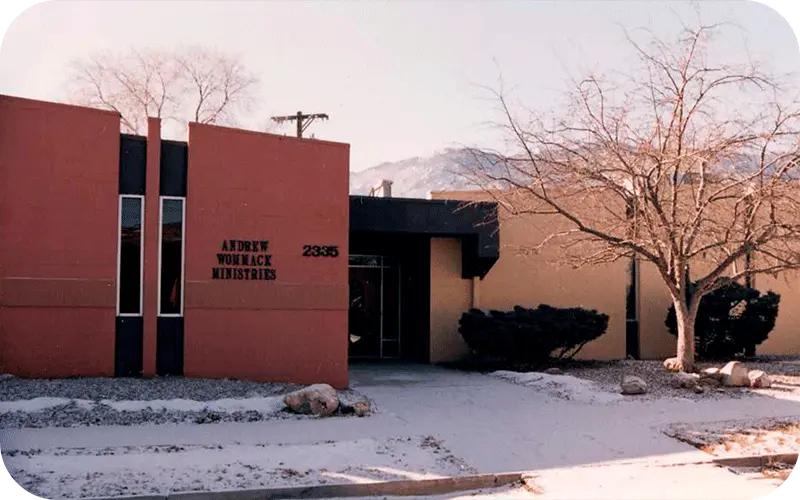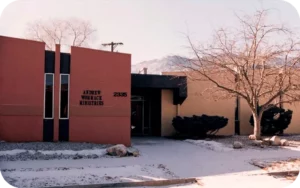 Meanwhile, a man named Gilbert Jackson was radically saved. After his conversion, his only desire was that people come to know Jesus. Before he died, Gilbert envisioned a Christian education building on his 157-acre ranch, a structure with glass walls to show off the beauty of Pikes Peak for the students. At the same time, halfway around the world in England, God spoke to Andrew Wommack about starting Charis Bible College.
Charis Bible College
God put 2 Timothy 2:2 on Andrew's heart regarding starting a Bible College. In this verse Paul tells Timothy to take the things he learned and commit them to faithful men and women.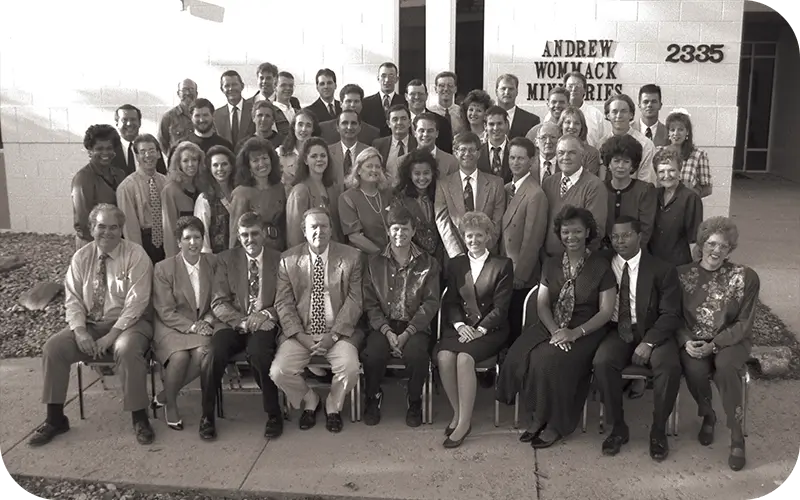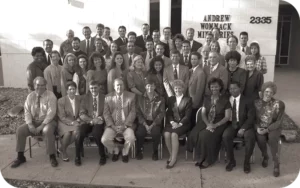 Andrew believed that academics alone wouldn't be effective, and he was divinely shown that practical ministry training combined with Biblical teaching would prepare his students for their individual callings. After assembling a faculty of experienced ministers and teachers, Charis Bible College opened its doors in September 1994.
Television
Before the turn of the century, Andrew was still teaching on radio, but God led him to launch into television, telling him, "You're just now starting your ministry." Andrew would come to fully understand what the Lord meant years later, as his television ministry now has a potential reach of 3.2 billion people around the world.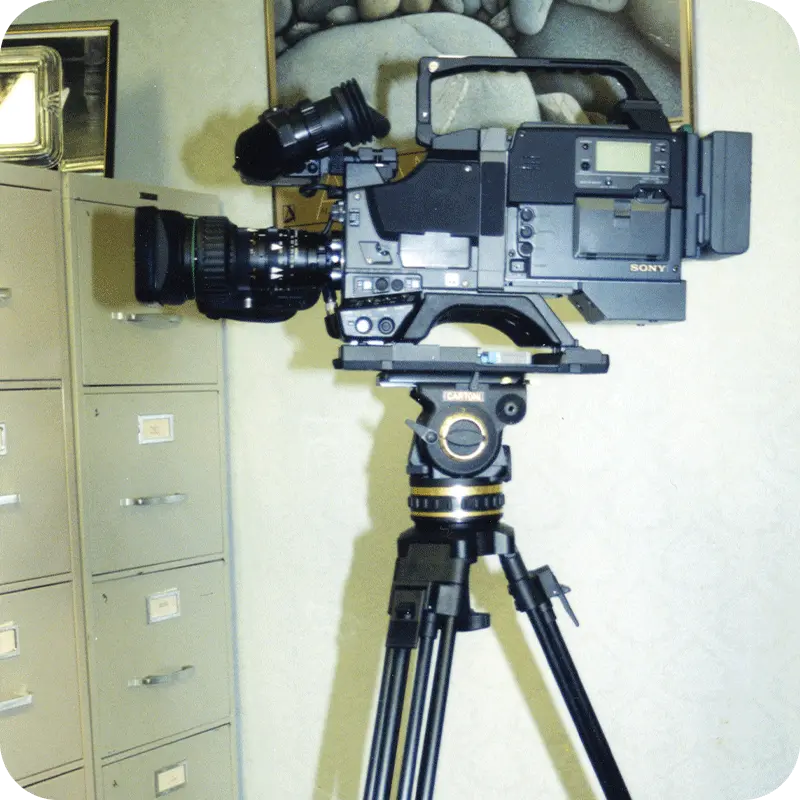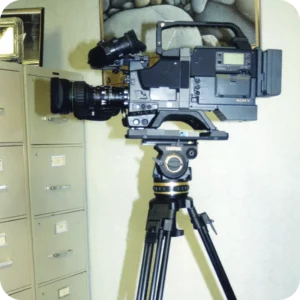 Ministry Continues to Grow
After going on television, the ministry saw an exponential increase in response. Before long, Andrew needed a new building to accommodate a growing student body as well as an adequate call center and television studio.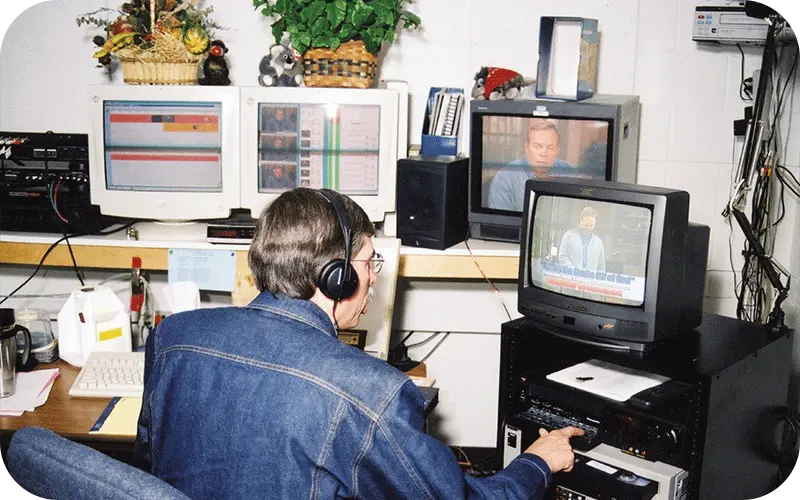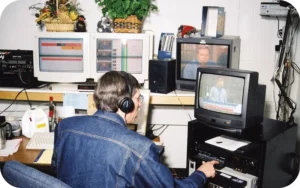 Don't Limit God
The Lord spoke to Andrew through Psalm 78:41 that Andrew was limiting Him by his small thinking. Andrew repented and started enlarging his vision. In December of that same year, the ministry purchased a 110,000-square-foot facility that would support AWM and Charis for years.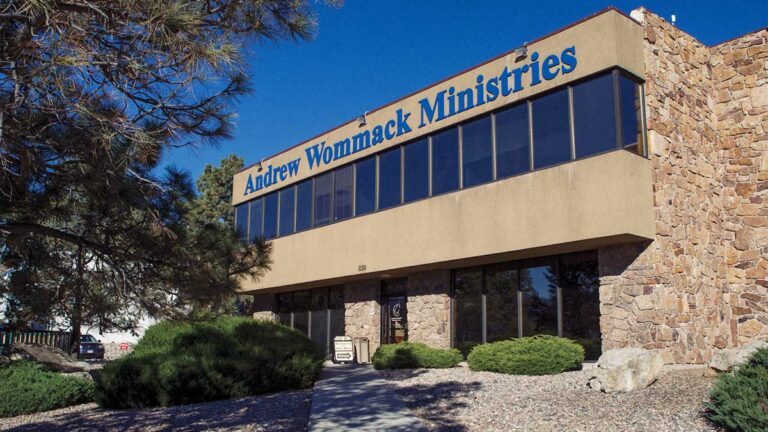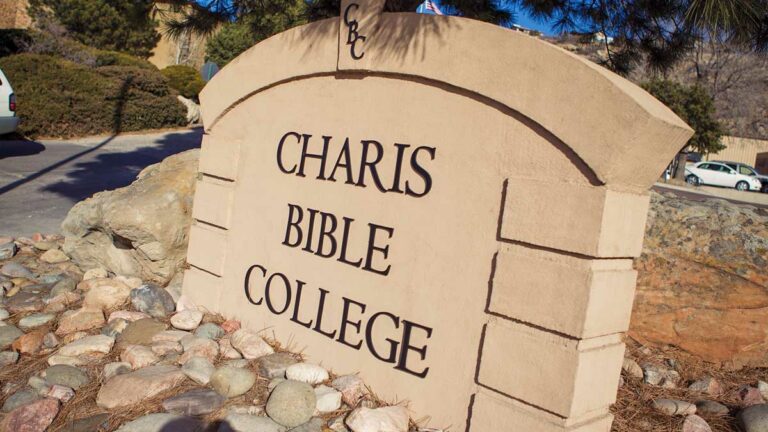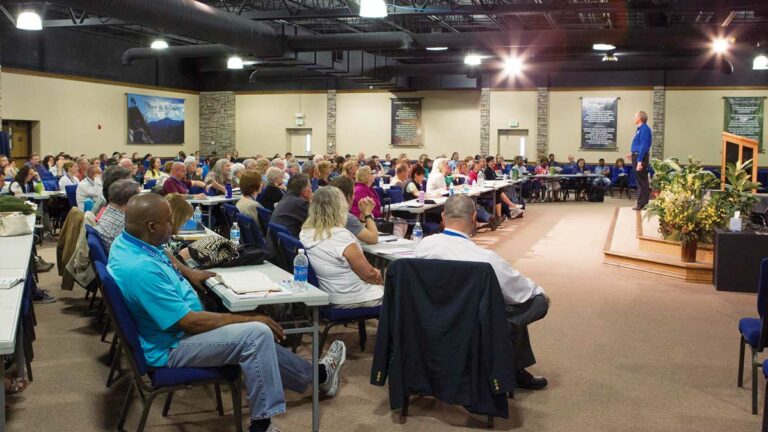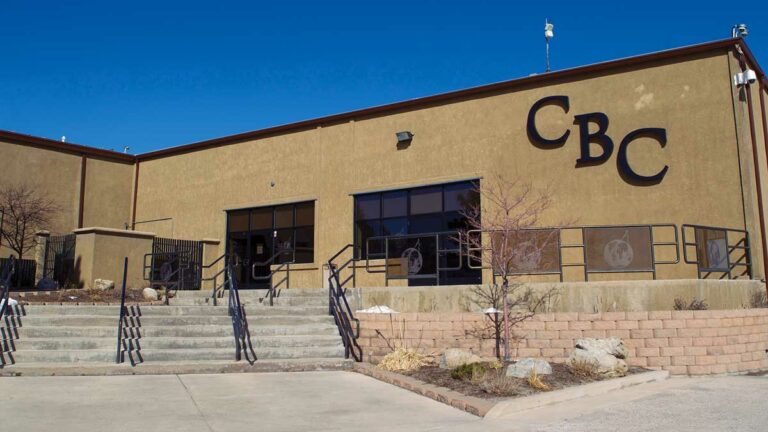 Gospel Truth Seminar
Andrew wanted to minister the Word and healing to people more directly. He also wanted to personally thank all those who had entered into partnership with him to help fulfill this vision. In 2003, the first three-day Gospel Truth Seminar was held in Kansas City at the Marriott Hotel. That was the beginning of the Gospel Truth Seminars and Conferences that are now held in major cities across America.
The Sanctuary
As the ministry continued to grow, so did the need for a new home for AWM and, particularly, Charis. In 2009, God miraculously supplied a 157-acre pristine piece of property in Woodland Park, Colorado through Gilbert Jackson.
Watch the story about Gilbert Jackson and the Littlestar family below.
The Barn
After purchasing the property in 2009, now called "The Sanctuary", construction began on a facility for Charis called "The Barn." The faculty, staff, and students moved in January 2014.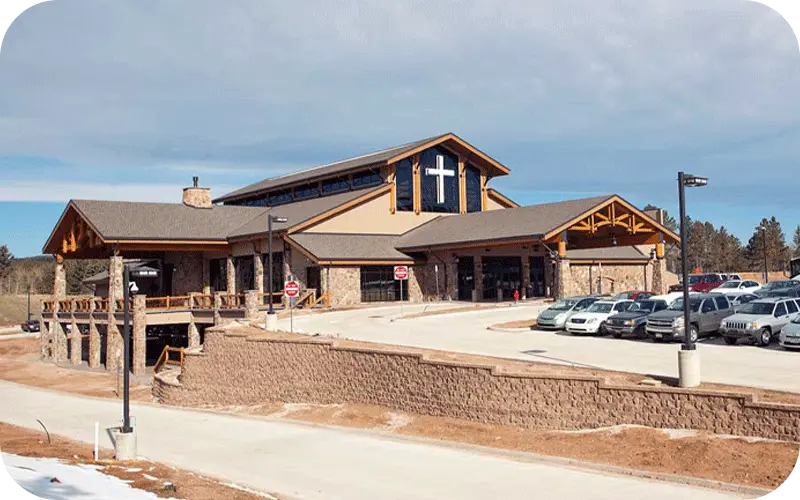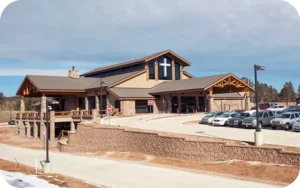 AWM Headquarters
Charis shared use of The Barn with AWM for a variety of functions and events, but with the two branches of the ministry being headquartered in two different cities, there were collaborative challenges.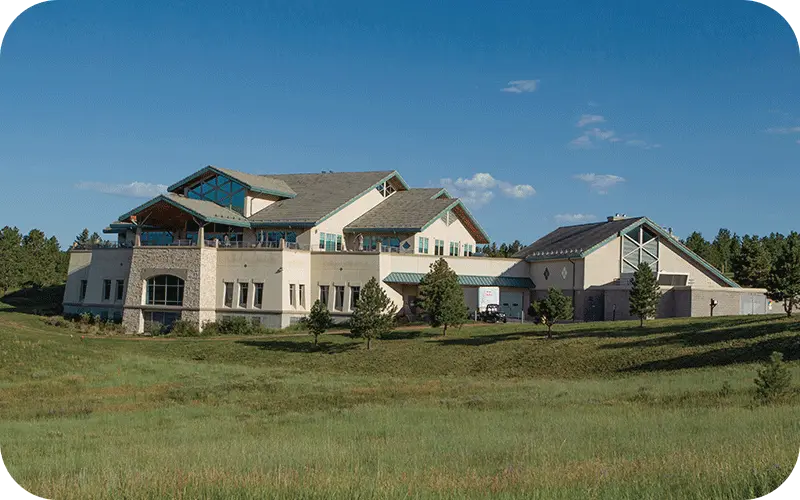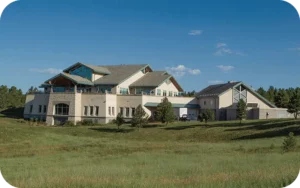 In 2017, AWM moved to a 60,000-square-foot building on the property adjacent to The Sanctuary in Woodland Park.
The Auditorium
In September of 2018, during Andrew's fiftieth year in ministry, The Auditorium—the second facility built on The Sanctuary property—opened its doors. The Auditorium houses Charis Bible College, it's Administration, Andrew Wommack Ministries Phone Center, and hosts Conferences and Events.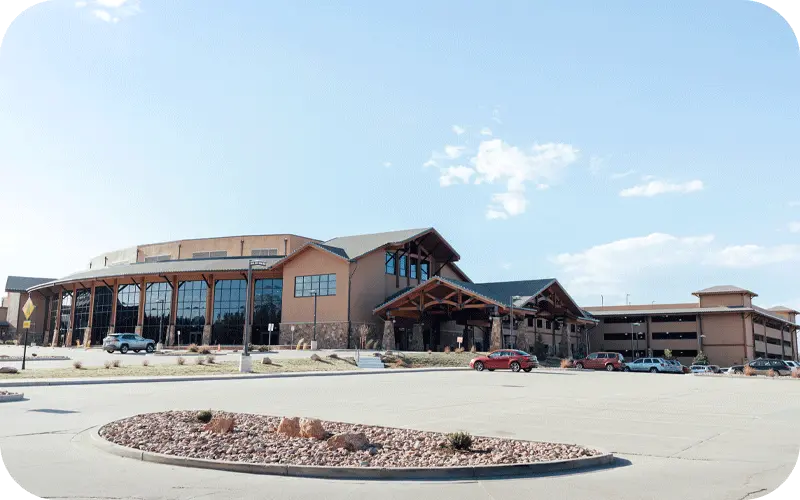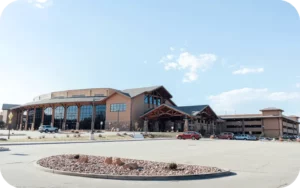 Fulfilling the Vision
Today it is easier than ever to engage with AWM and Charis through their websites, television networks, events, and social media platforms. The ministry is growing like never before, continuing to fulfill the vision God gave Andrew of going as far and as deep with the Gospel as possible.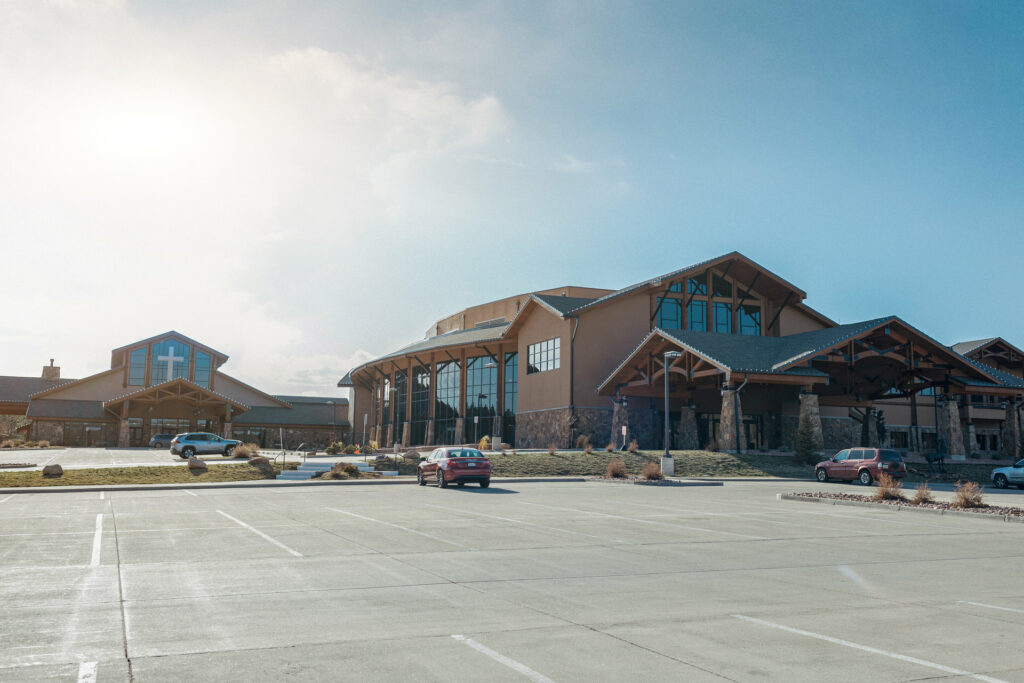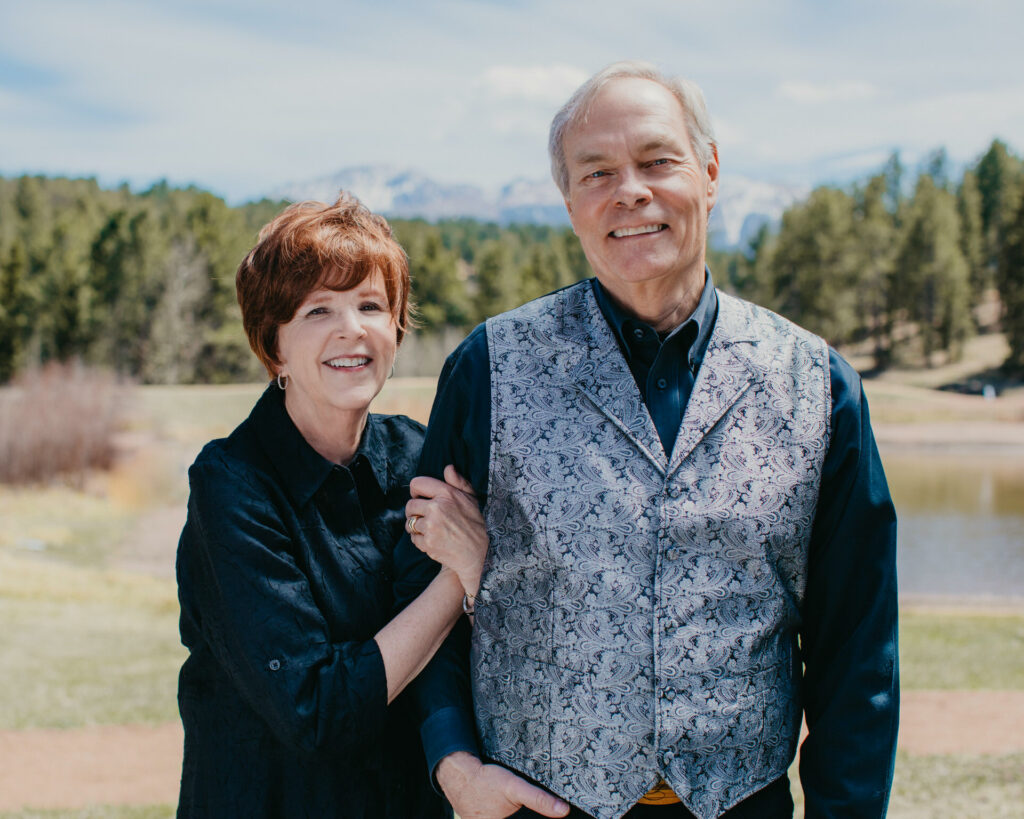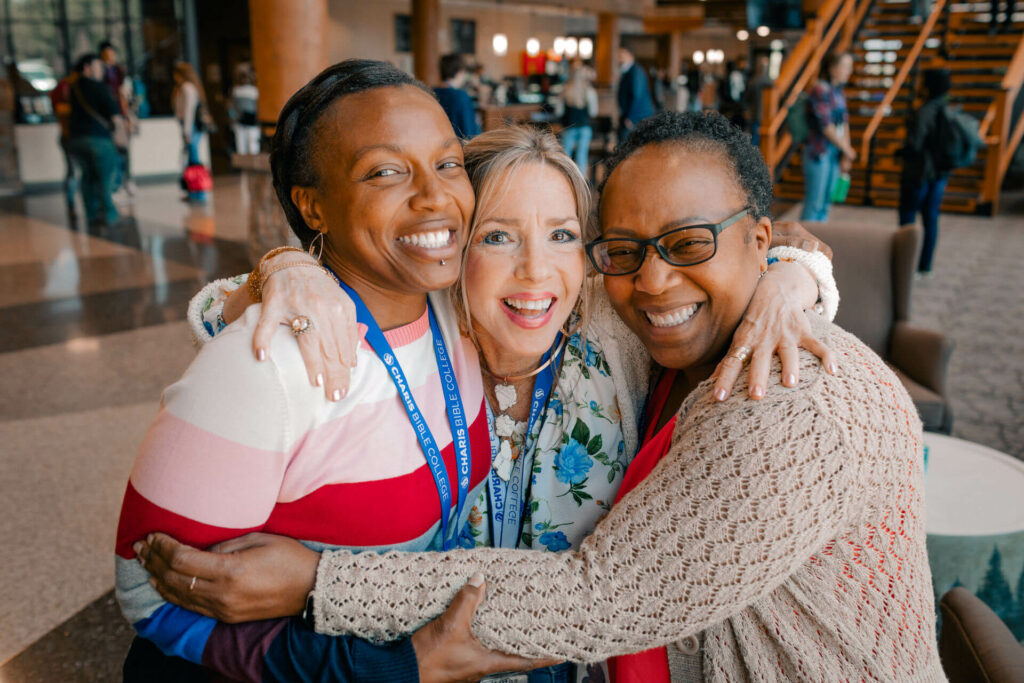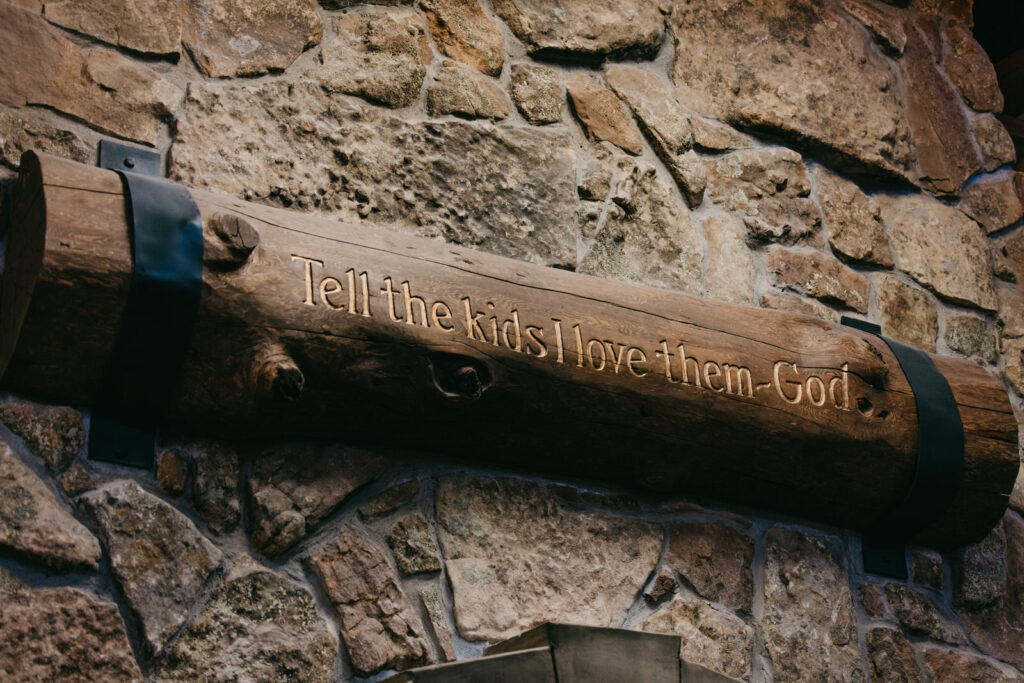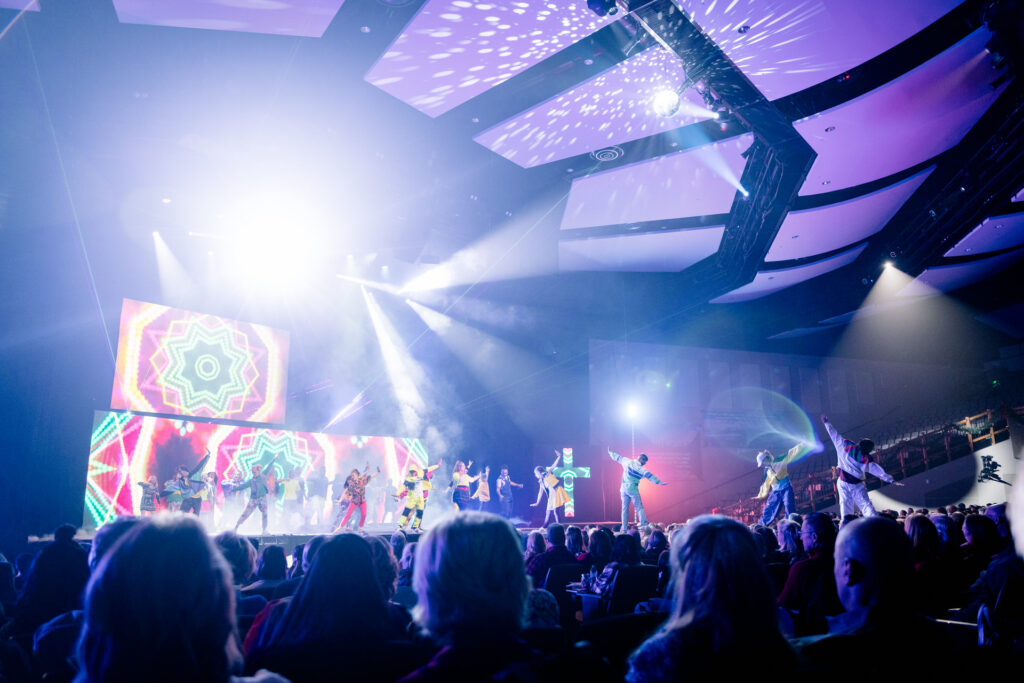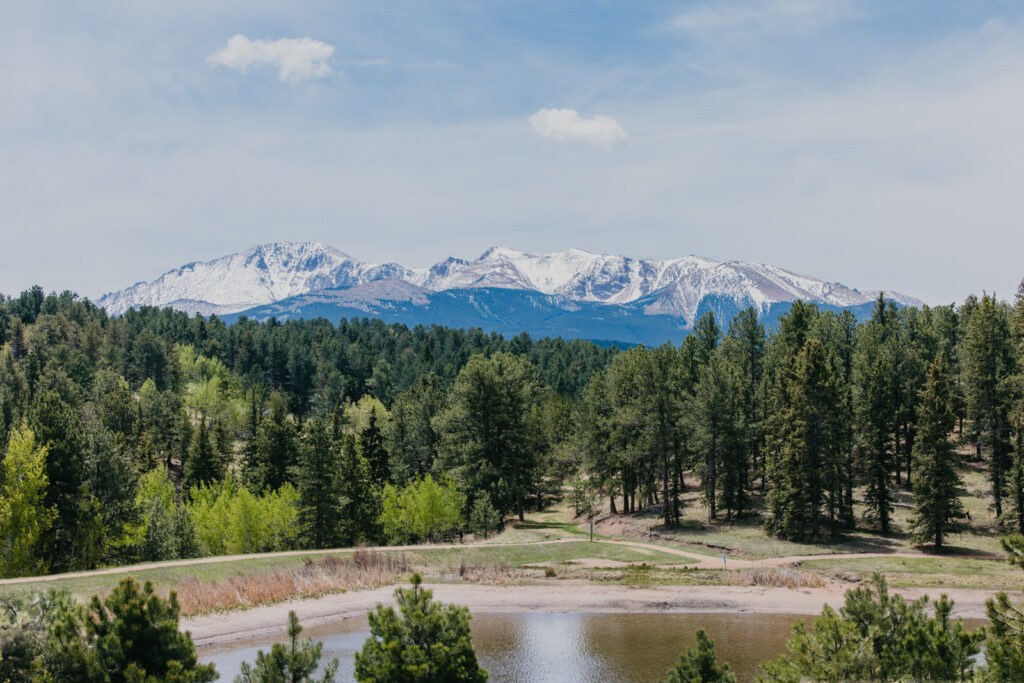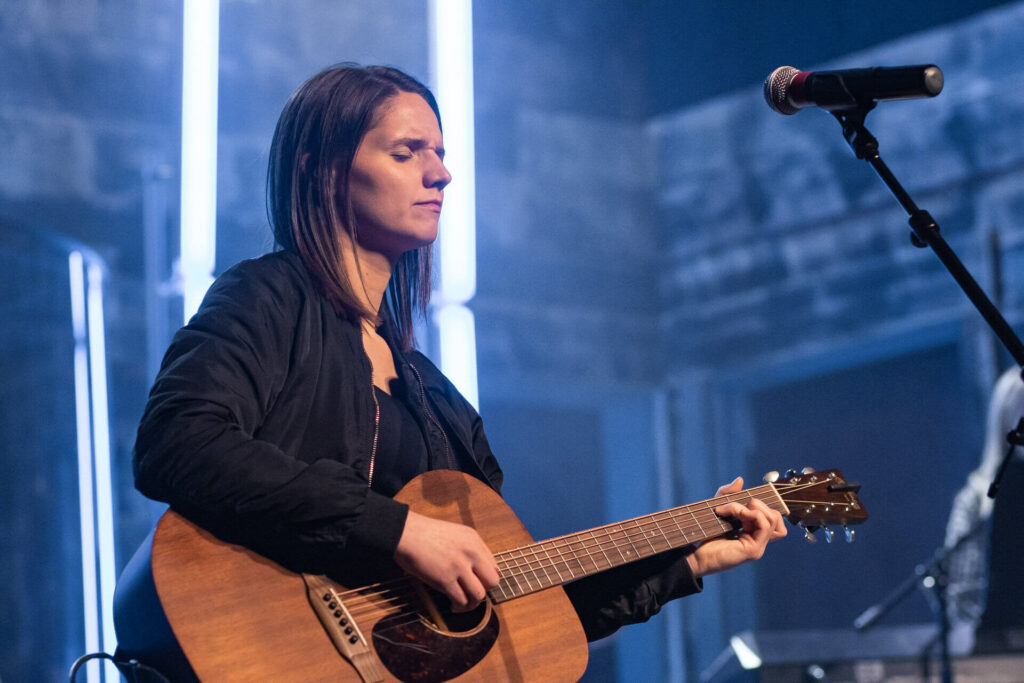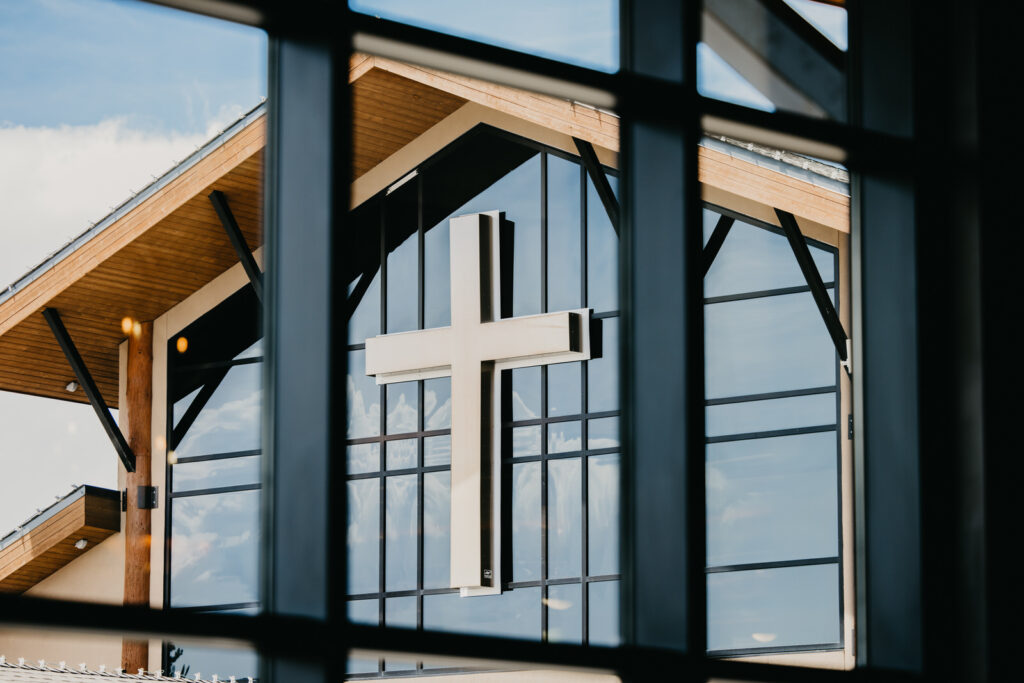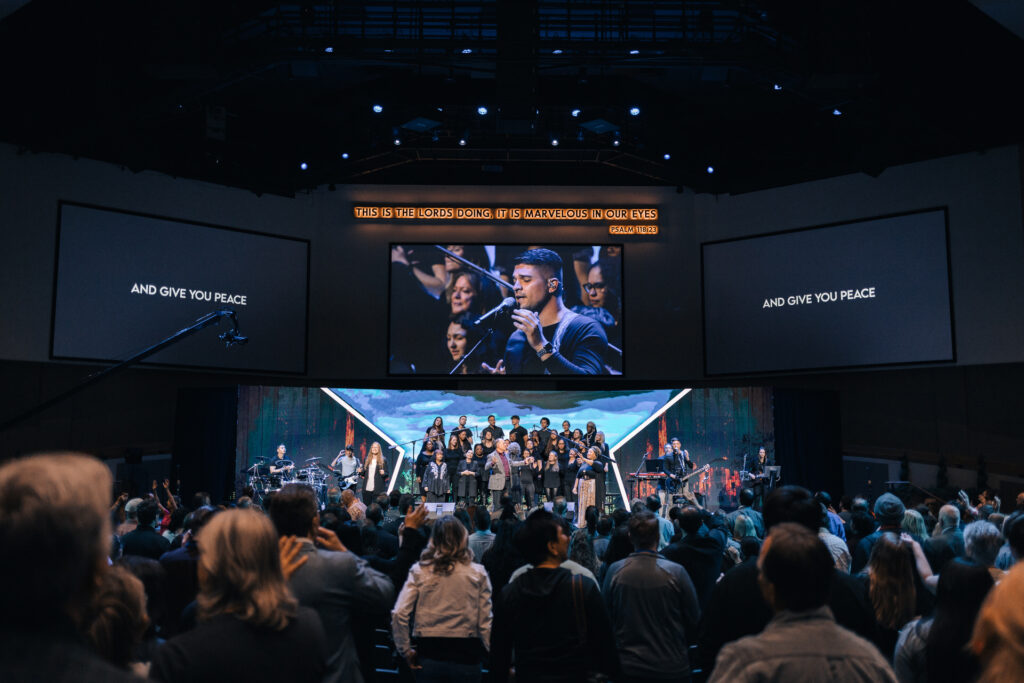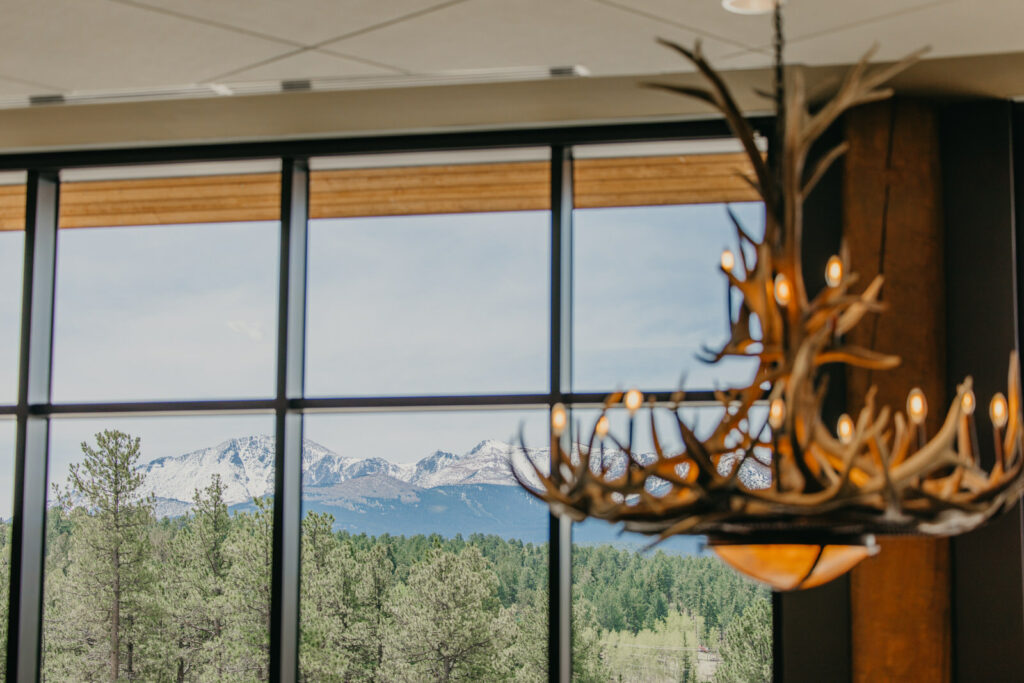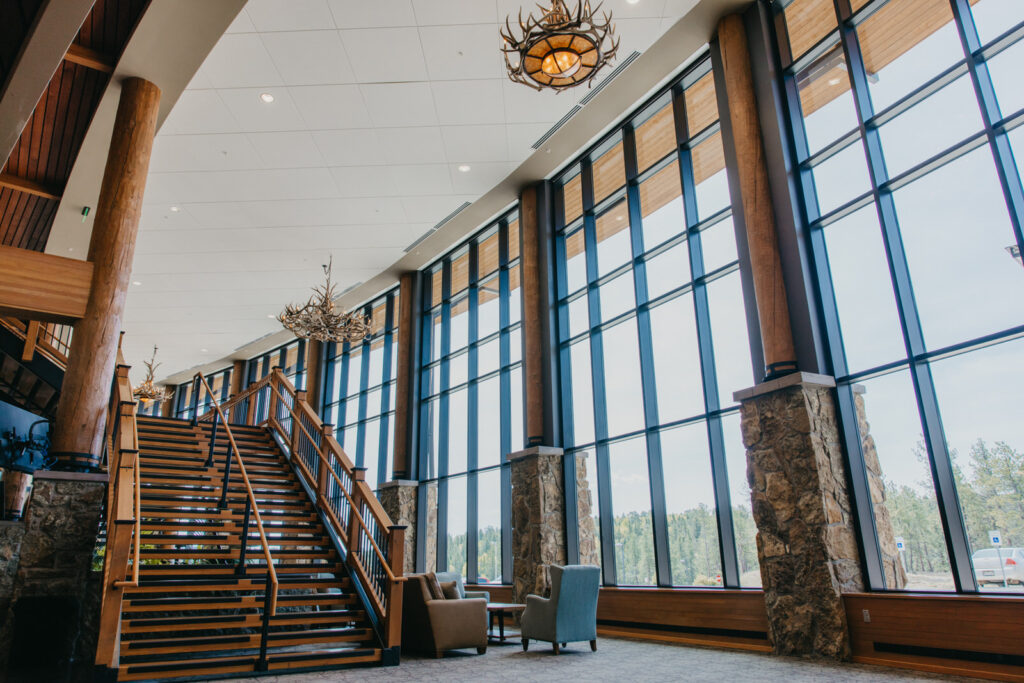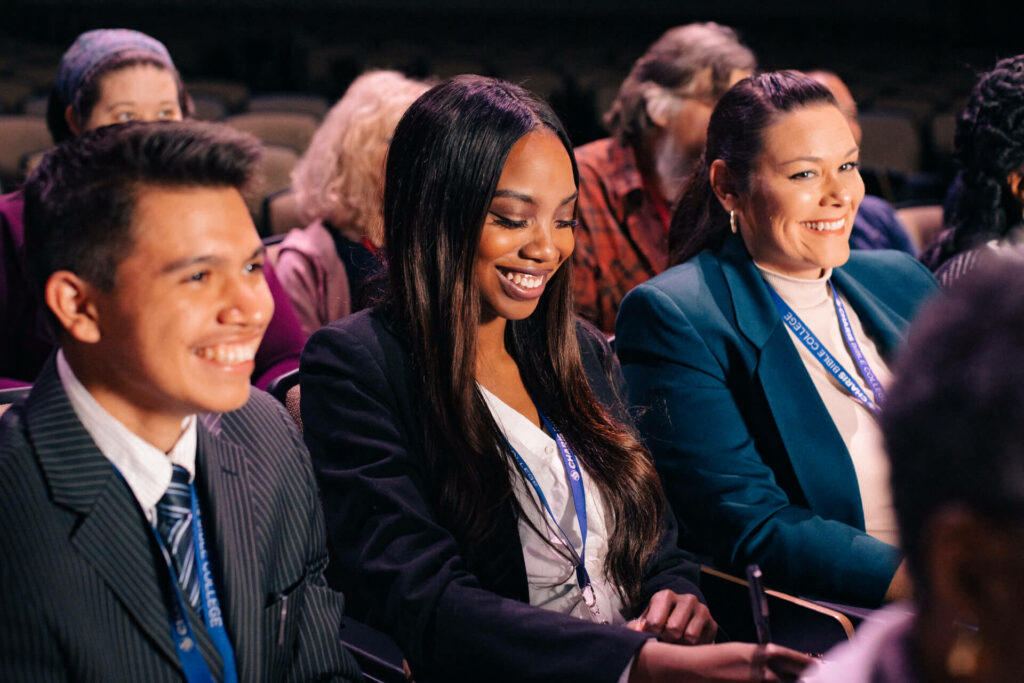 Join us on Tuesday, Dec. 6, at 6 p.m. MT for a special live-stream presentation! You will:
Hear from a world class line up of speakers and teachers of the Gospel.
See how the Lord is bringing about global impact through Charis Bible College.
Find out how you can take part in this world changing vision.