Transforming lives, training leaders and changing the world
We equip faithful men and women for the work of the ministry by teaching spiritual truths, imparting biblical knowledge, providing practical ministry opportunities, and grounding them in the message of God's unconditional love and grace.
In 1972, Andrew and Jamie were married and began teaching Bible studies together. Over the next six years, they pastored three small churches and had two sons, Joshua and Jonathan Peter.  In 1976, Andrew broadcast his first Gospel Truth radio program, then founded Andrew Wommack Ministries in 1978. Before the turn of the century, God led Andrew to launch into television. "The Gospel Truth" aired its first program in January 2000 on the INSP network, with about 20 million subscribers. It was an instant hit.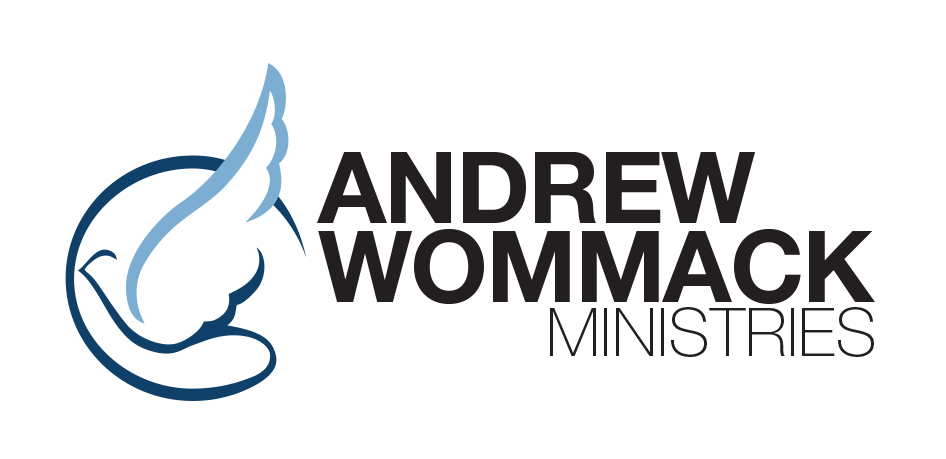 With the guidance of the Holy Spirit, Andrew began Charis Bible College in the fall of 1994. Now Andrew teaches across the country and the world through Conferences, Charis Bible College, and his TV show: The Gospel Truth – All with the desire to reach far and deep with the Gospel focusing on God's unconditional love and grace.
2 Timothy 2:2 was the scripture that the Lord spoke to Andrew Wommack's heart concerning starting a Bible college, but he felt frustrated in his attempts to accomplish this until the Lord showed him a groundbreaking way to do it. Andrew would establish a Bible college that would do more than just impart knowledge. This college would prepare men and women for ministry with a unique blend of Biblical teaching and practical hands-on training.

In 1992, a man named Gilbert Jackson, the owner of Red Hawk Ranch in Woodland Park, Colorado, was radically saved. After his conversion, his only desire was that people come to know Jesus. Before he died, Gilbert envisioned a Christian education building on the 157-acre ranch, a structure with glass walls to show off the beauty of Pikes Peak for the students. At the same time, halfway around the world in England, God spoke to Andrew about starting Charis Bible College.
Andrew gathered a great teaching staff that shared his vision, and Charis Bible College opened in 1994, graduating its first class of 33 in 1996.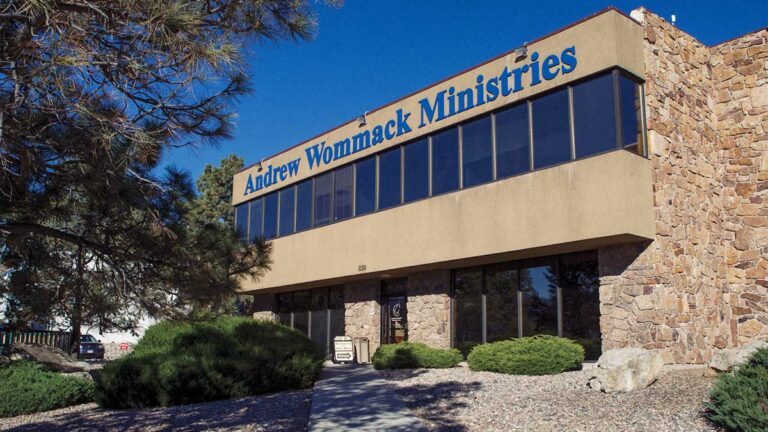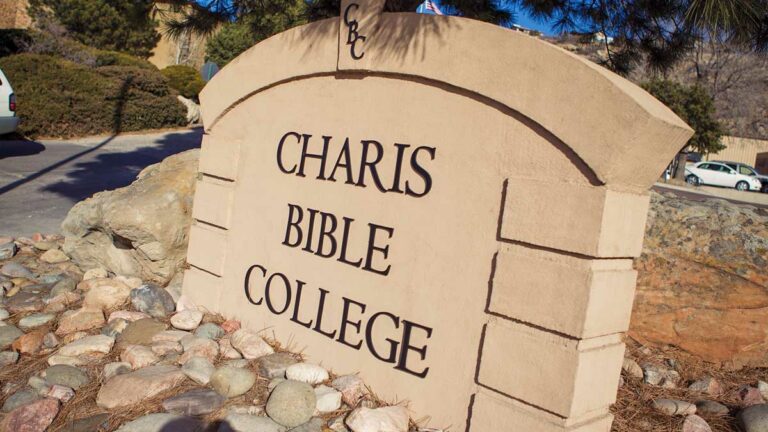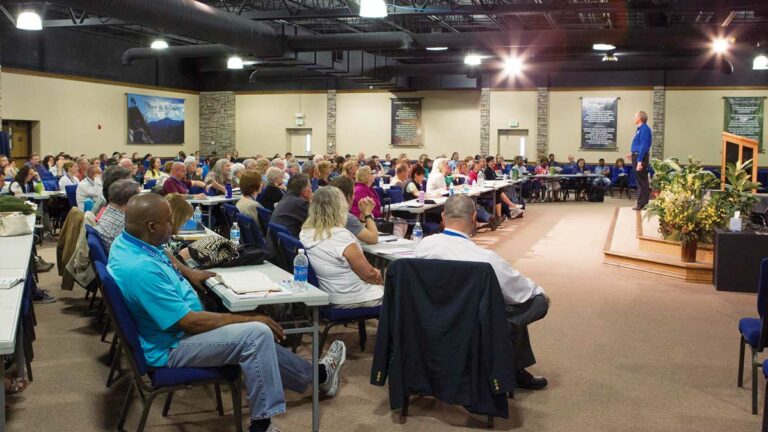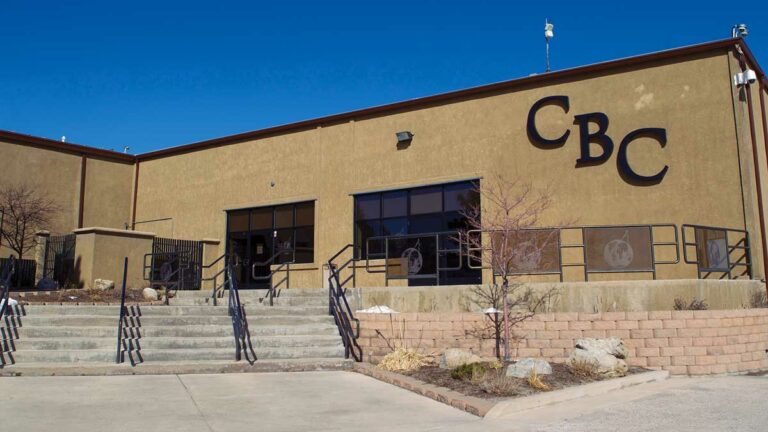 With Charis Colorado bursting at the seams in 2003, the ministry purchased a 110,000-square-foot facility on Elkton Drive, began renovation, and moved into it in 2004.
In 2009, as the Elkton facility in Colorado Springs nears capacity, the 157-acre property in Woodland Park that Gilbert Jackson dedicated to Christian education was put on the market and purchased in September. Andrew and Jamie named the property The Sanctuary, and in 2012, construction began on The Barn, a gorgeous, 70,000-square-foot facility, which welcomed its first class in January of 2014.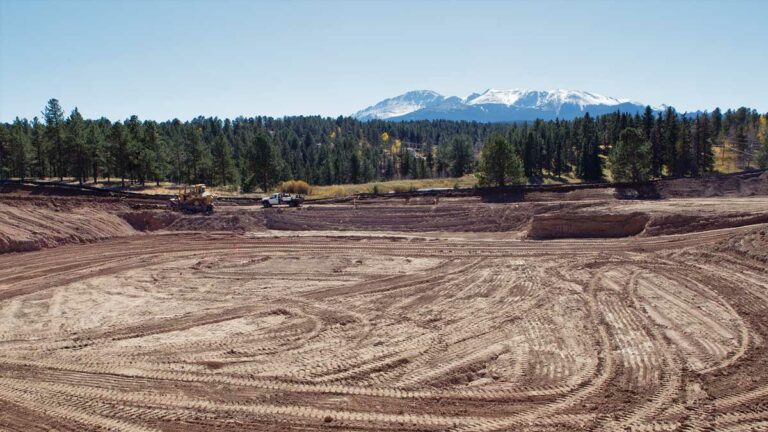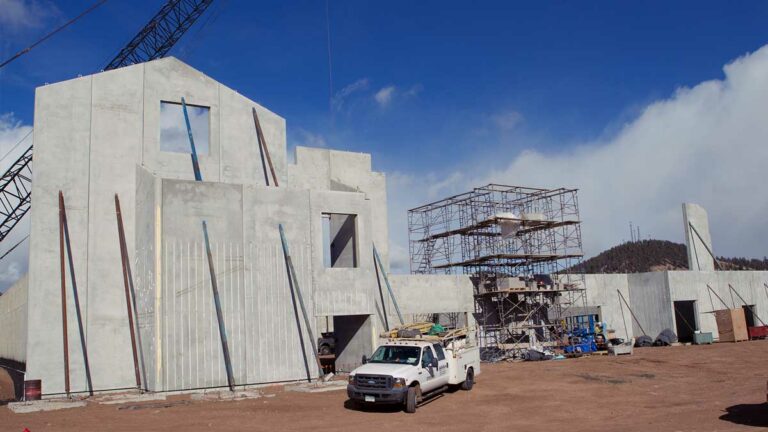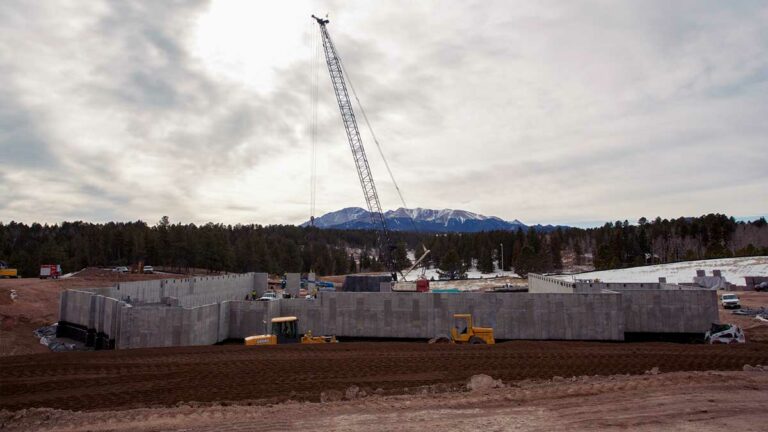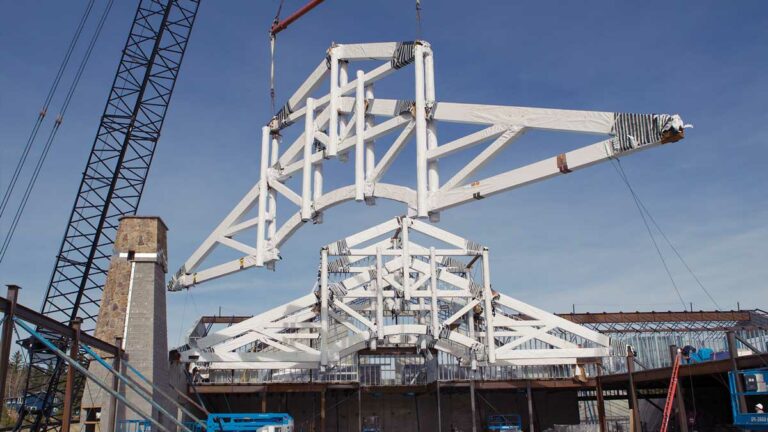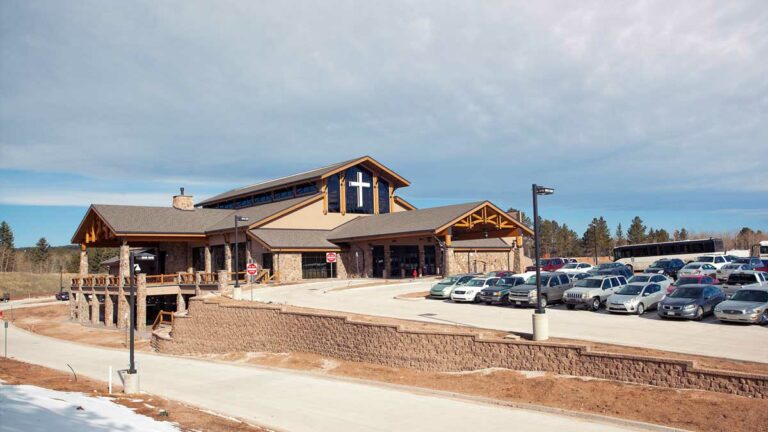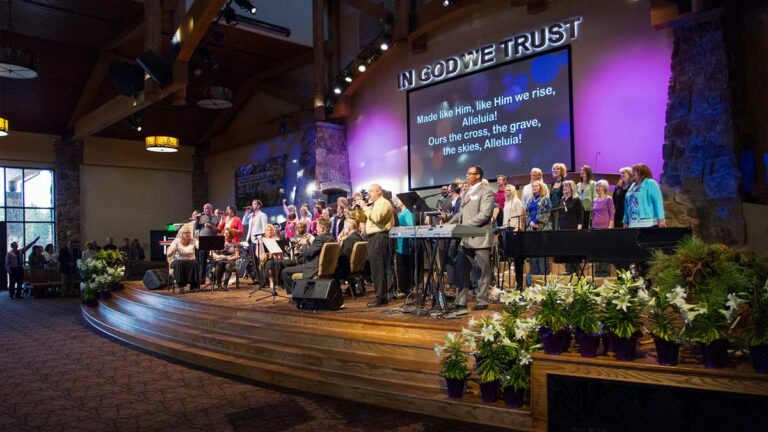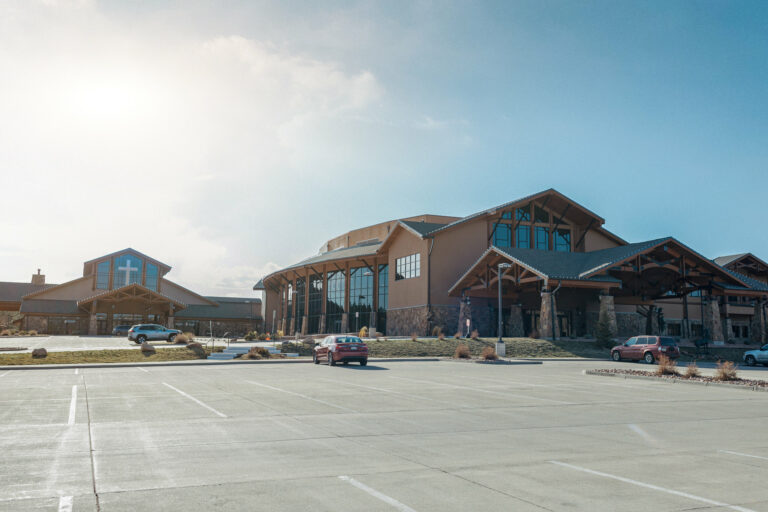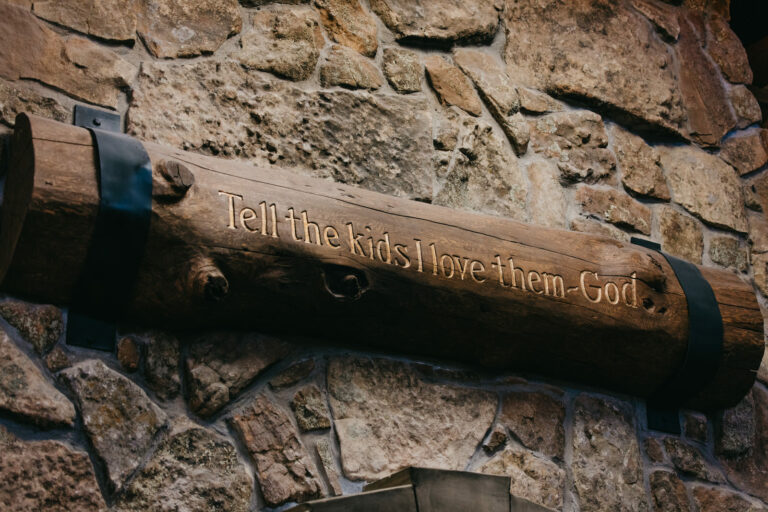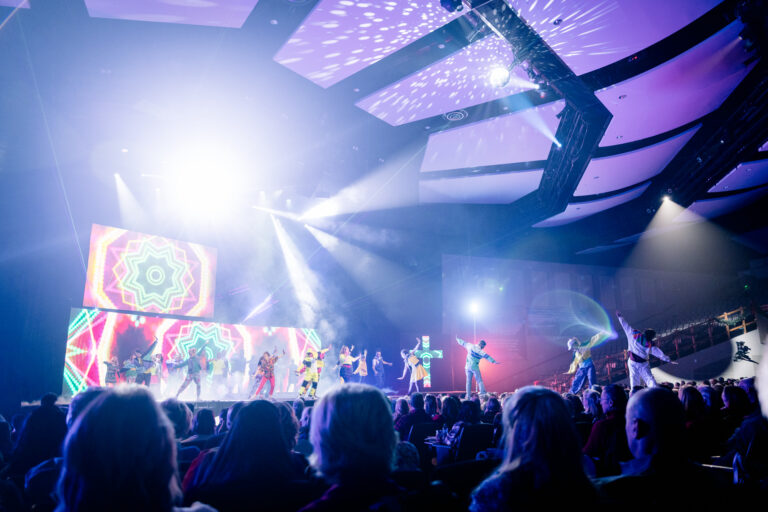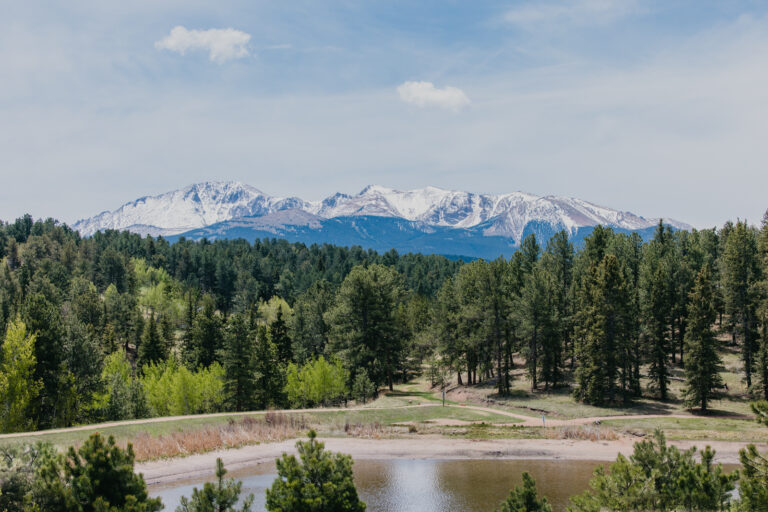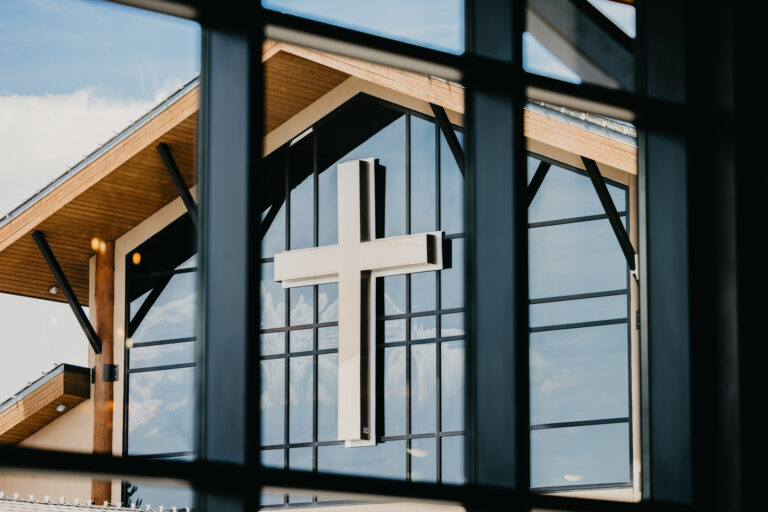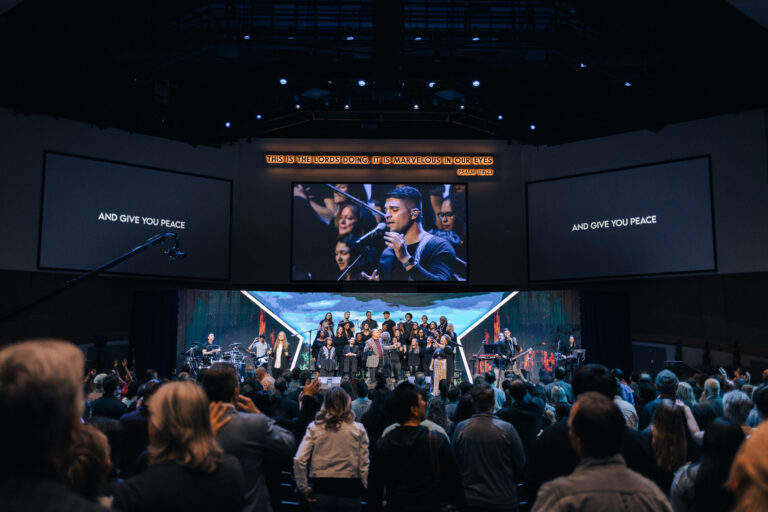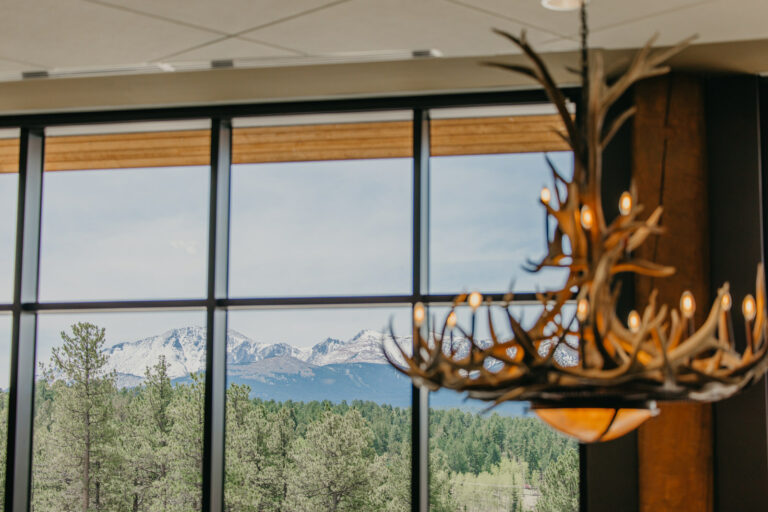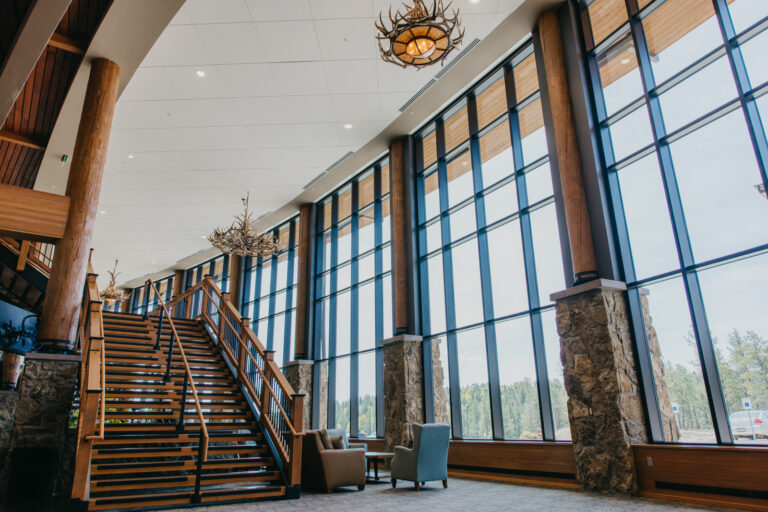 As Andrew celebrated 50 years in ministry in 2018, The Auditorium, with 150,000-square-feet and seating 3,200, was completed. The Sanctuary now includes the original 157 acres plus a newly acquired 336 acres and 60,000-square-foot building. In 2018, the AWMI home offices relocated to this additional property, and there are future plans for student housing, and more.
Where God guides, He provides.
The future of Charis is bright. A team of incredible instructors and guest speakers are imparting the truth of the Gospel. The Charis staff is prepared to serve you with excellence as you seek God in your life.
Charis has experienced tremendous growth, and with that growth has come a great need for convenient and affordable housing for students. On May 11th, 2022 we had our groundbreaking ceremony for the first segment of on-campus housing!